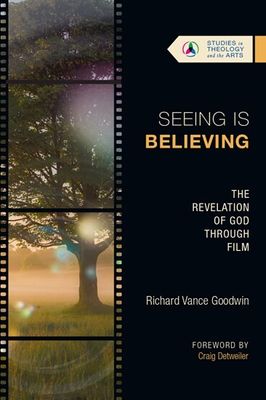 Seeing Is Believing: The Revelation of God Through Film
$40.00
RRP $50.00
How might film reveal God?
In its most basic form, film is a series of images displayed over time. Of course, film has developed greatly since the Lumière brothers by adding components such as sound, special effects, digital recording, and more to create an increasingly complex artistic medium. Historically, film studies has often focused on the narrative aspect of film as it seeks to tell a story. More recent studies, however, have turned attention to other elements of film, such as the musical score. Yet, film remains, in a sense, a series of images.

In this Studies in Theology and the Arts (STA) volume, theologian Richard Goodwin considers how the images that constitute film might be a conduit of God's revelation. By considering works by Carl Theodor Dreyer, Stanley Kubrick, Paul Thomas Anderson, Robert Bresson, Martin Scorsese, Terrence Malick, and more, Goodwin argues that by inviting emotional responses, film images can be a medium of divine revelation.

Blessed are those who have seen God... through film.

SKU: 10000